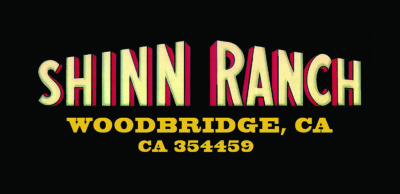 In addition to custom family though the Shinn & Son Vineyard Management, LLC we are very pleased to offer custom hauling though our Shinn Ranch Trucking line of business.
What started out as a 1-man show, with Bill driving many hours during the harvest season, has grown considerably over the last few years. Our fleet currently consists of 3 trucks (Peterbilts all the way!) and 7 sets of trailers.
We can handle any job, and gladly service the Lodi/Delta/Clements areas, delivering to all local wineries and some out of area ones as well. There is no job too big or too small for us.
If you have more grapes than we can handle in one day, we partner with another small local hauler to double up on our capacity and get any job done! If you have any questions on rates or areas of service, please do not hesitate to contact John.